Getting Started with Custom Widgets
The feature called Custom Widgets is available for all kinds of dashboards, including the CSP portal. Custom Widgets allows every user to put every report or every other resource on the surface of his or her personal dashboard to get instant access to critical performance indicators. Getting started with the new capability can be done within 3 simple steps:

Step 1: Enable the Dashboard Edit Mode
Visit the Dashboard Edit Mode by clicking on the small pen in the upper right corner of the cloud costs dashboard.





Step 2: Select Widget-Type and add details
Select the required widget type and enter the details. Currently, an iFrame widget and a report center-based widget are available.




Step 3: Re-Arrange as needed
Re-Arrange the location of the different widgets that it looks as good as possible for yours. The defined dashboard layout is stored on the cloud and can be re-used on every other device automatically.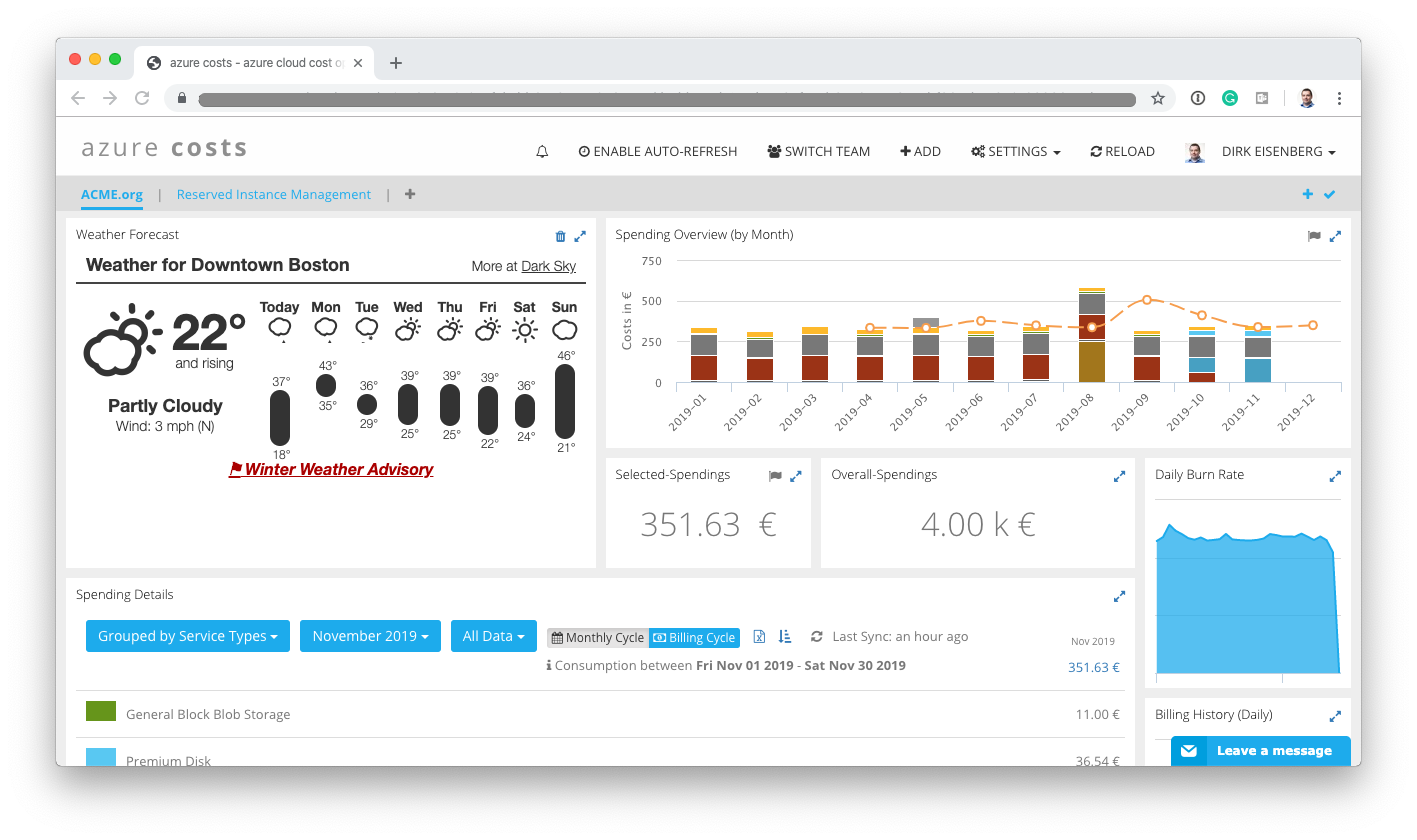 The new custom widget feature supports the Report Center fully and allows to bring all reports from the Report Center directly on the dashboard surface. Just select the Report-Widget and import every report.